PDA
Selected technical excellence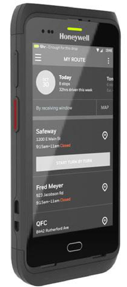 Honeywell CT40
Rugged Android Terminal
Gorilla Glass 5 color touchscreen (5 inches)
IP 64
Withstands drops of 1.8 m on concrete (with shell)
Withstands 1000 multiple drops of 0.5m onto concrete
Bluetooth, WIFI, GPRS connection
IRDA via Cube3
USB via snap on
2D barcode reader
1 year warranty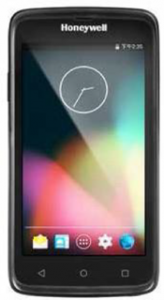 Honeywell EDA 50/51
Semi hardened terminal Android
5 inch color touch screen
IP 54
Withstands falls from 1.2 m on concrete (200 multiple drops 0.5 m)
Bluetooth, WIFI, GPRS connection
IRDA via Cube3
USB via snap on
2D barcode reader
1 year warranty
Accessories
DISTRILOG offers accessories that allow exceptional IT mobility.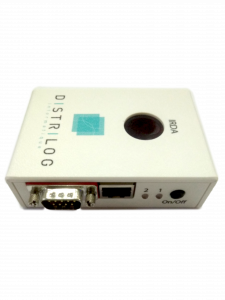 Communicating interface box for vending machine:
Universal, simple and fast
For all payment systems powered or not
Connection to MDB machine
Bluetooth transfer
Nomadic version
The EasyCube3 system allows any device with a BT connection to connect to vending machines and payment systems via a serial or irda port and with extended programming and configuration modes.
There are more than 100 protocols and variants supported and EasyCube comes from more than 12 years of field experience.
EasyCube3 has a DB9 connector for a TTL connection (Suzohapp), a DB15 connector for an RS232 connection (CPI, COGES, FAGE, COINCO, COMESTERO, JOFEMAR, etc.)
The serial connectors in the image are replaceable. If the connector pin breaks, simply replace the duplicator by unscrewing the side screws and without opening the device.
The device also has an RJ45 connector for coin acceptors with this type of connection.
The large transmission area of ​​the door makes it possible to recover the infrared signal even when it is difficult to access the payment system cell.
The battery needed to use infrared is a high capacity battery that needs to be recharged once every two weeks.
The system dissociates the audit from the pocket device, thus offering flexibility of operation, access to uncomfortable positions and the possibility of easily checking the activities carried out on the display.